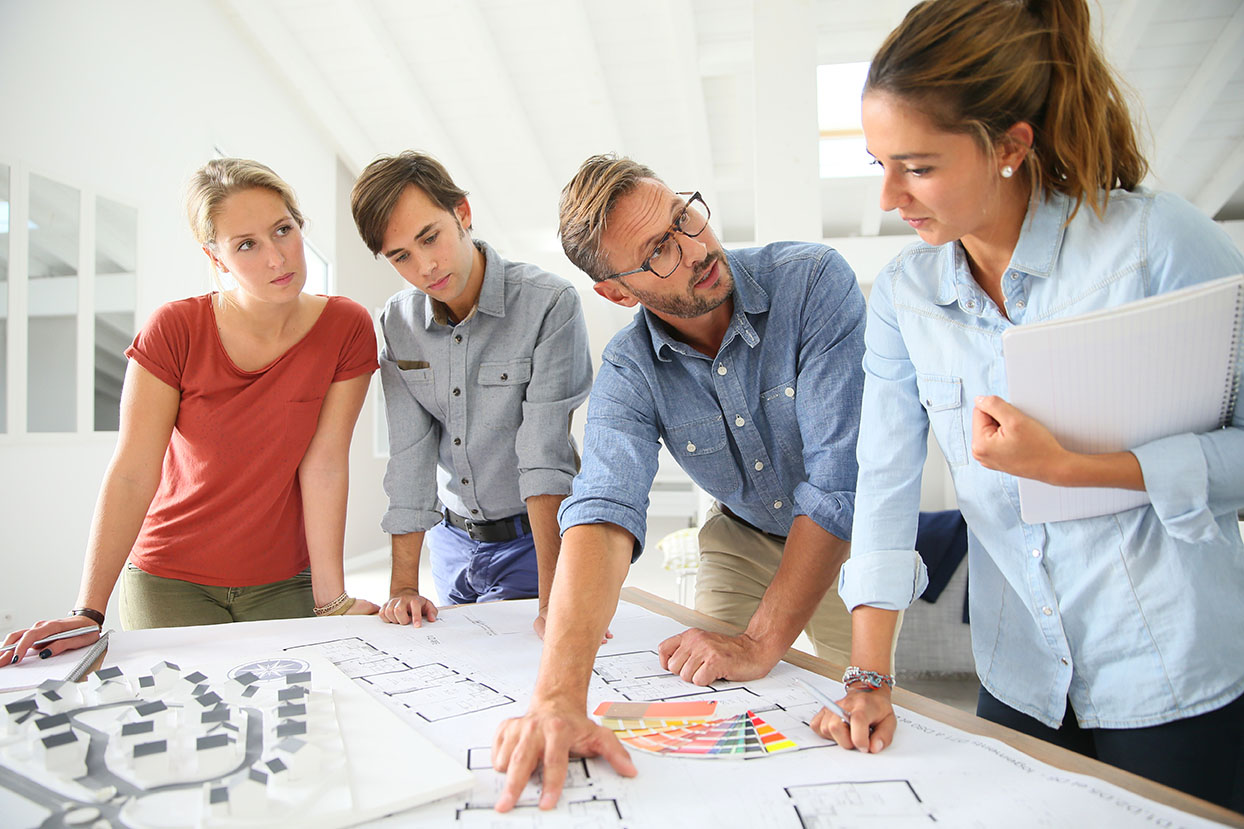 Course Features
Duration 27 Weeks
Certificate Yes
Assessments Yes
Certificate IV in Project Management Practice
This qualification is suitable for autonomous individuals who identify and apply project management skills and knowledge in a wide variety of contexts. Job titles for these roles may include contracts officers, project administrators, quality officers and small business operators.
Individuals in these roles might be members of a project team, with no direct responsibility for overall project outcomes. Primarily, these roles would support wider project operations. They may use project tools and methodologies selectively to support organisational or business activities.
Course outcomes relate to those wishing to pursue a career in management positions across a range of fields. Job roles and titles vary across different industry sectors. Possible job titles relevant to this qualification are contracts officers, project administrators, quality officers and small business operators.
The BSB40920 Certificate IV in Project Management Practice is a Nationally Recognised course.

Unit Cluster 1: Project Practice 1
BSBPMG428 Apply project life cycle management processes
BSBPMG420 Apply project scope management techniques
BSBPMG421 Apply project time management techniques
Unit Cluster 2: Project Practice 2
BSBPMG423 Apply project cost management techniques
BSBPMG422 Apply project quality management techniques
Unit Cluster 3: Project Practice 3
BSBPMG426 Apply project risk management techniques
BSBPMG424 Apply project human resources management approaches
Unit Cluster 24: Project Practice 4
BSBPMG425 Apply project information management and communications techniques
BSBPMG429 Apply project stakeholder engagement techniques
Duration
27 weeks [no break]
(3 Core units, 6 Electives, Total 9 Units)
Intake Dates
Please contact college staff for intake dates.
Entry Requirements
An overall equivalent IELTS 4.5 or equivalent and above
18 years and above with a High School Certificate (Year 12)
A verified copy of qualifications & transcripts is required to accompany your application
Qualification & transcripts need to be verified by CTI's approved student recruitment agent to confirm their genuine status.
Course Pathways
After achieving this qualification candidates may choose to undertake BSB50820 Diploma of Project Management or BSB60720 Advanced Diploma of Program Management or other Advanced Diploma qualifications.

Career Outcomes
Project Co-Ordinator, Contracts Officer, Project Officer, Projects Administrator.
Fees
Please contact college staff for fees.